LOCATION: Philadelphia, Pennsylvania, USA | PROJECT LAUNCHED: 2008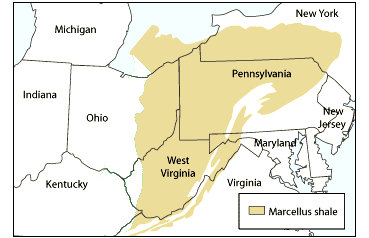 PROJECT LEADS:
IEEE Student Members at Drexel University
North Penn High School
EPICS IN IEEE FUNDING: $8,829 USD
---
PROJECT OVERVIEW & UPDATES
Most of us take for granted that we are breathing clean air. However, in recent years, innovative technologies in natural gas exploration, such as horizontal drilling and hydraulic fracturing (sometimes called "fracking"), have unlocked access to deposits that were previously unavailable. Although many of them are near densely populated areas, few monitoring solutions focus specifically on the effects of natural gas extraction on air quality.
Extraction activity in the Marcellus Shale region, located in central Pennsylvania and estimated to contain over one trillion cubic feet of natural gas, has raised questions about the environmental effects of drilling. This is why, in 2009, IEEE Student Members at Drexel University in Philadelphia began a multi-year collaboration with North Penn High School and the Clean Air Council, a consortium of 11 community lung associations in Pennsylvania, New Jersey, and Delaware. Their objective was to develop air-monitoring technology for the South Philadelphia area.
READ MORE
---
PROJECT PARTNERS